Services & Rates
Stress Buster & Sole Therapy
Introducing a New Service!
~2020 Stress Buster, featuring "Sole Therapy"~
A 60 or 90 minute massage commencing with focused work on the scalp, neck, shoulders and upper back. The relaxation continues to the feet for 20 minutes of healing Sole Therapy. This marriage of pressure points intermingled with a soothing massage, allows the nervous system to melt and let go. The treatment concludes with a whole back massage, using Kathy's signature flaxseed heating pads. You will leave feeling grounded and relaxed from this balancing and therapeutic experience.
When booking, just request the 2020 Stress Buster
Swedish Therapeutic Massage
Swedish Massage is a very relaxing and therapeutic style of bodywork. It combines oils or lotion with an array of strokes to help the body improve its circulation and slow down the nervous system. The benefits of this type of bodywork are wide-ranging and include relief from aches and pains, decreased stress levels in the body, enhanced mental clarity and greater flexibility.
The amount of pressure I use during your massage is dependent on your level of sensitivity. When I receive my monthly massages, I enjoy firm, slow pressure. But, sometimes I am sensitive in certain areas of my body and it actually hurts. So, I speak up and ask my therapist to ease up a bit on that area. But, there is nothing more comforting and soothing than JUST THE RIGHT AMOUNT OF PRESSURE! And I've been told many times that I have a real knack for balancing my pressure in all the right places! :)
Clients often ask if I do Deep Tissue massage. I prefer to call it Firm Pressure massage. So-called Deep Tissue massage is actually counter-productive to your nervous system and serves no purpose other than to over sensitize it and send you home hurting more than when you arrived.
Massage Enhancements
Choose from the following Add ons:
$10.00 each
Aromatherapy~ Essential Oils are added to organic massage cream to infuse deeper relaxation, renewed energy or localized pain relief, by inhalation and through the skin.
Hot Stone Therapy~ Enjoy a deeper level of relaxation with the addition of warmed basalt stones throughout your massage. Helps to soften and relax tight muscles, allowing for more release to take place from within.
Sugar Foot or Back Scrub~ Add on a pampering luxury to your massage with a custom-made sugar scrub for your feet or back. Rejuvenate tired, achy feet or exfoliate your back with your choice of Lavender or Peppermint. Scrub is made with Jojoba Oil and Organic Cane Sugar.
If you wish to add on an Enhancement to your massage, simply note which one you'd like on the booking page in the Note section.
Enhancement Special ~ If you prebook your next session prior to leaving your massage, you will receive your choice of a COMPLIMENTARY Add On!!
Cancer/Oncology Massage
Oncology Massage is a special type of massage developed specifically for cancer patients. Cancer patients have unique needs which must be addressed to make sure that a massage is beneficial to their health. I focus my attention on creating a gentle, nurturing environment for you to relax into. This is for various stages of cancer, both during and post-treatment. The benefits are reduced anxiety, pain and nausea and improved sleep.

Manual Lymphatic Drainage (MLD)
Manual Lymphatic Drainage aims to gently and rhythmically move the lymph through the body, especially swollen areas of the body, relieving pressure and enhancing the functioning of the Lymphatic and Immune system. MLD is used for those challenged by Lymphedema, Lipedema, following Cancer treatment and removal of lymph nodes.
This type of massage can be deeply relaxing due to the very gentle, relaxing strokes.
*Note: I do not offer MLD for post-plastic surgery cases. Only Medical in nature.*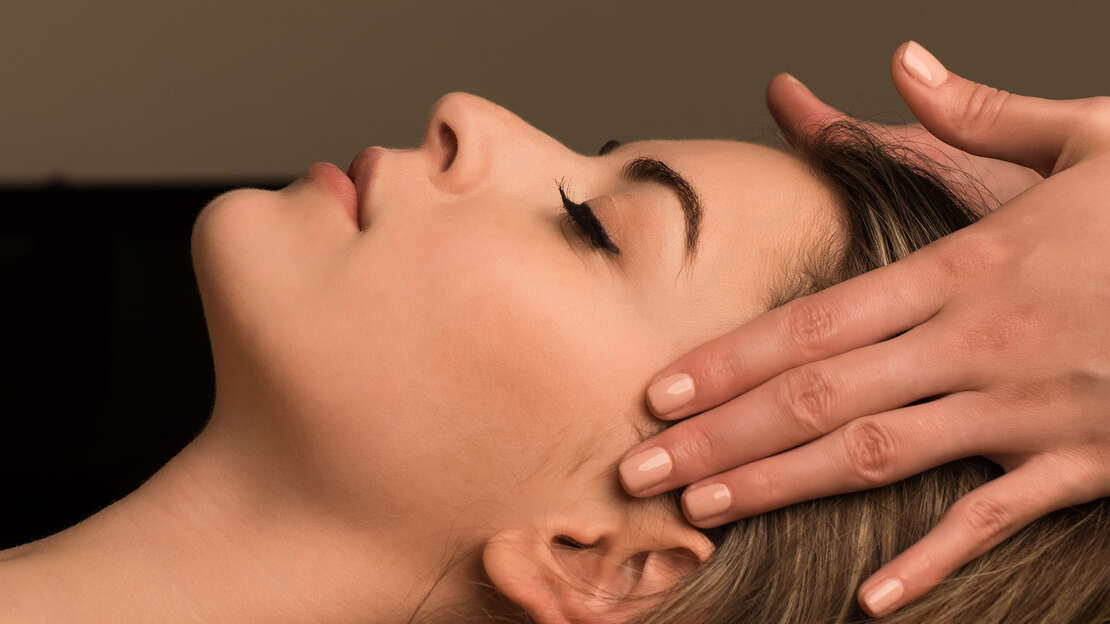 Clothed Table Massage
Think of this massage as a full body HUG! This is similar to seated chair massage, but laying down on my warm, soft massage table (fully clothed) using compressions and stretches, head to toe. Also included is a luxurious hand and foot massage.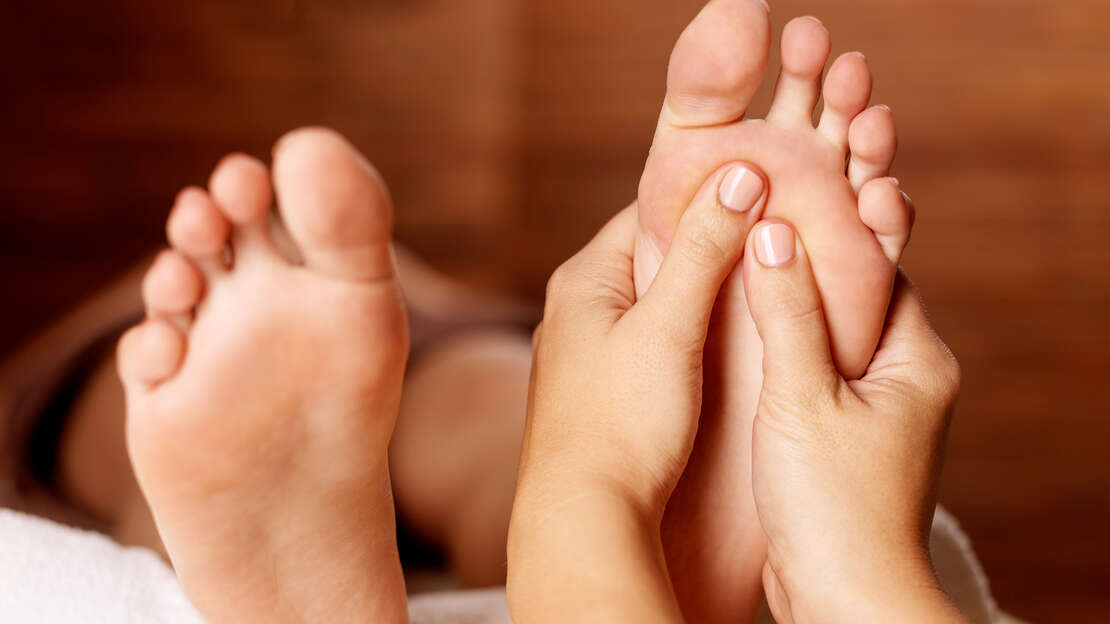 Prenatal Massage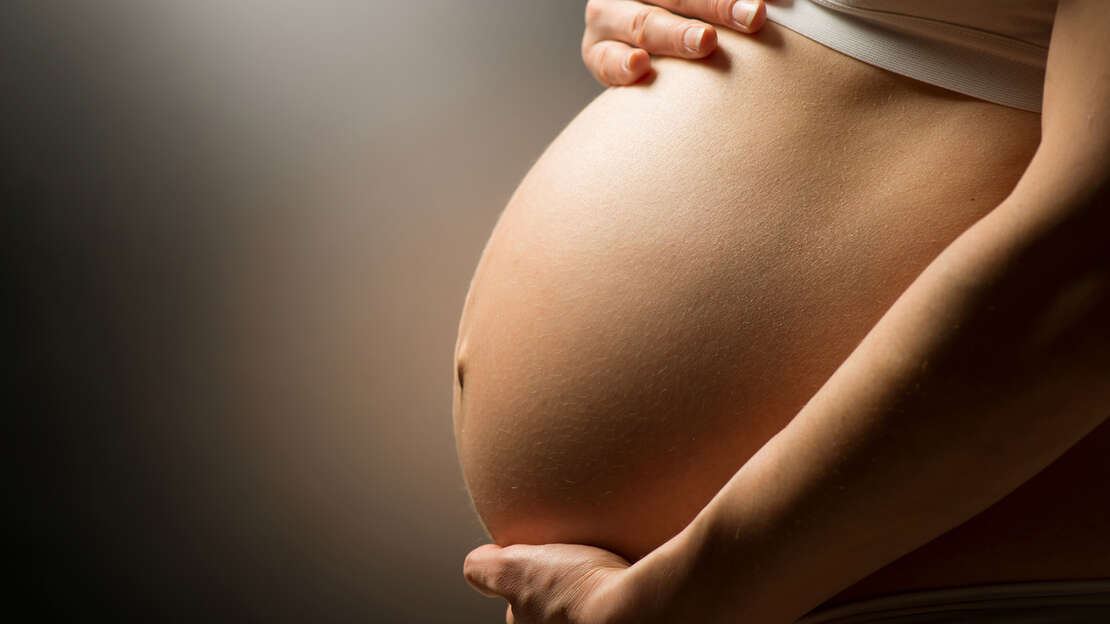 Prenatal Massage is a style of bodywork designed specifically for pregnant women. Pregnancy is a time when a woman's body endures tremendous stress due to dramatic physical and emotional changes. Using various techniques specially developed for the expecting mother, including the use of supportive pillows and bolsters, Prenatal Massage helps release the pain and discomfort experienced throughout pregnancy. The benefits are profound, including emotional support, the relief of joint pain due to extra weight and postural imbalance, and improved breathing and relaxation.
If you are experiencing swelling in your feet or legs, I can incorporate MLD on those areas, to help move the lymph fluid and relieve your swelling.
Evidence shows that massage is safe during all stages of pregnancy, when given by a Certified Prenatal Massage Therapist, as I am. However, if you are experiencing any difficulty during your pregnancy or your doctor has advised you to hold off on massage, I will not schedule you until it is resolved.
Corporate or Event Chair Massage
Offering seated chair massage at your Business.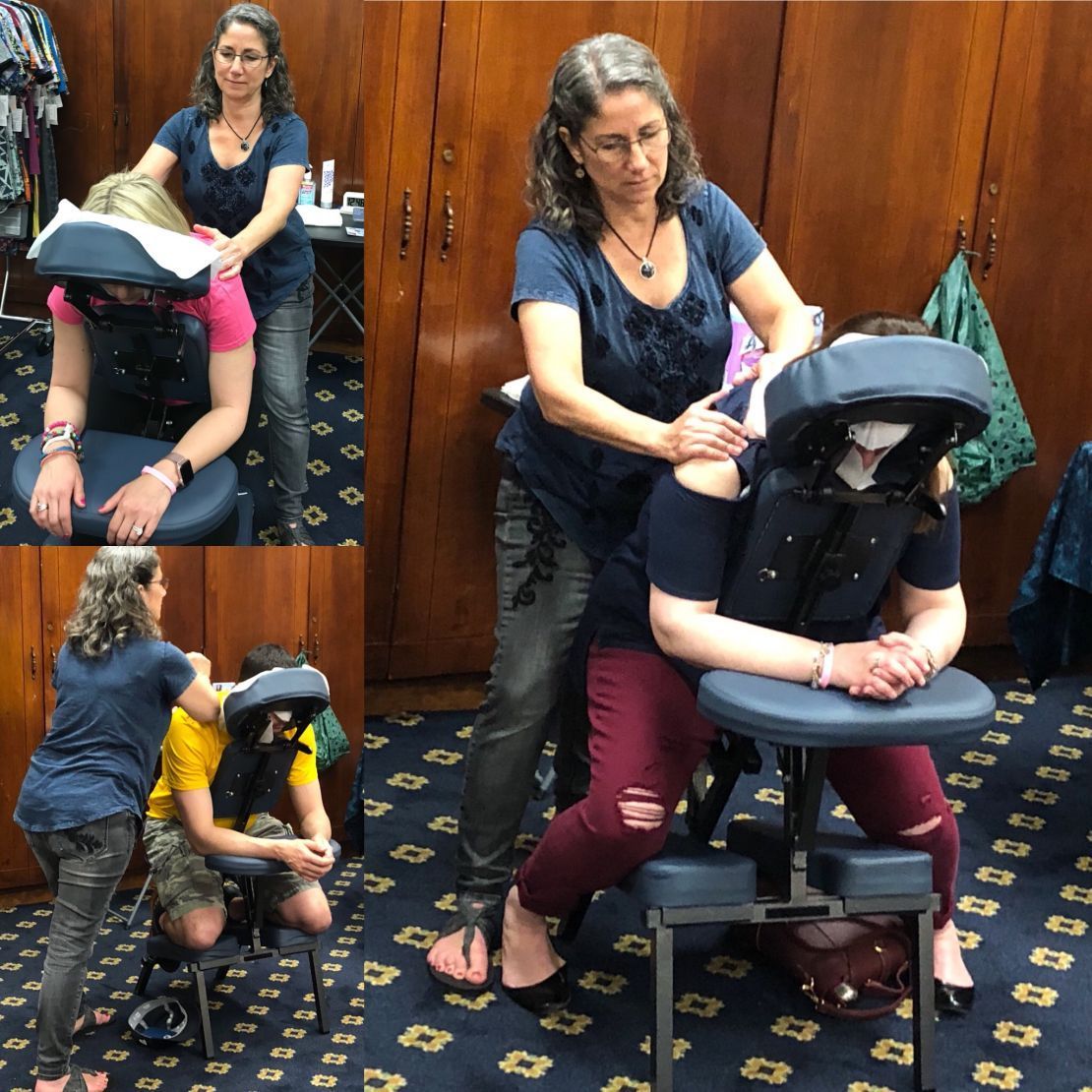 This is a valuable Wellness Benefit for your staff to help with pain, fatigue and stress, while increasing work productivity. Cost is $1.00/minute for each client receiving massage (usually between 10 and 20 minutes) There is NO cost for your company for this monthly or biweekly service. All that's needed is a quiet area or office space to set up my chair and soft music.
Also booking Teacher Appreciation / Events.
Be sure to plan ahead, as these weeks fill up quickly! Cost is $80.00/hour, plus $30.00 travel fee. I can see up to 5 people on my chair per hour. May be done over 2 days if needed, to accommodate all clients.
I am licensed in RI and MA and hold Liability Insurance through AMTA.
Girls Night In!
Chair Massage for groups of 5-10 women in your home.
$80.00/hour, plus $30.00 travel fee. (can massage up to 5 people in one hour) Hostess will receive 50% off her next private massage with me.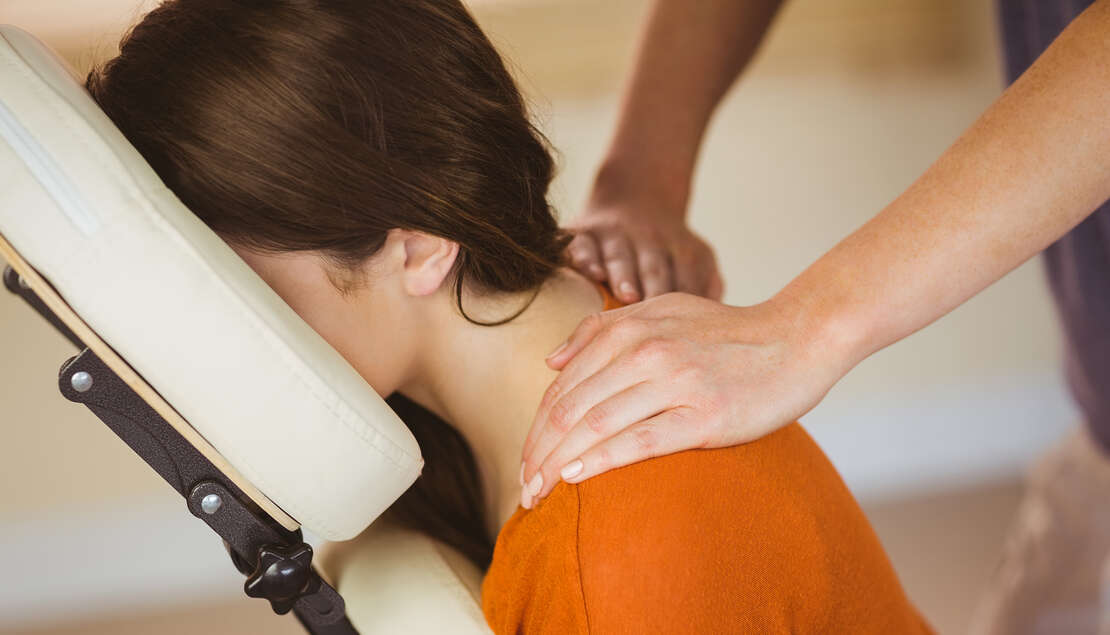 Birthday treats, Bridal Showers, or Just Because I love my friends!
Can be in addition to another occasion, like a cookout or in-home vendor party.
May be customized to include hand and foot massage for an additional fee.
Call to arrange details and destination! (Limited distance from Cumberland area)